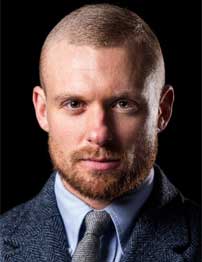 Kai Martin is a professional stuntman.
He has been a member of the "British Equity" Stunt register since 2001.
Over the past 17 years he has worked on some major film productions.
Highlights include stunt double to Daniel Craig (Casino Royale, Quantum of Solace and Skyfall), Matt Damon (Bourne Ultimatum) and James Mcavoy (X-Men).
His Awards include 2 times Taurus World Stunt award winner (2007 & 2008) for Best High Work, and in 2009 a Taurus world stunt nomination for Best High Work in Quantum of Solace and World Taurus stunt Nomination for Best high work in Spectre 2015.
He began his stunt career in "Live" Stunt shows for Warner Brothers in Spain & Germany.
Kai continues to train hard and push his skills to produce the best performance every time.
Stunt Awards and Nominations to Date:
Screen Actors Guilds Awards:
Nomination - Outstanding Action Performance by a Stunt Ensemble in a Motion Picture
Fury 2015
Winner - Outstanding Action Performance by a Stunt Ensemble in a Motion Picture
Skyfall 2012
Winner - Outstanding-Action Performance by a Stunt Ensemble in a Motion Picture
Les Miserables 2012
Winner - Outstanding-Action Performance by a Stunt Ensemble in a Motion Picture
Harry Potter and the deathly Hallows: Part 2. 2011
Taurus World Stunt Awards:
Nomination - Best High work
Spectre 2015
Nomination - Best High Work
Quantum of Solace 2009
Winner - Best High Work
Bourne Ultimatum 2008
Winner - Best High Work
Casino Royale 2007